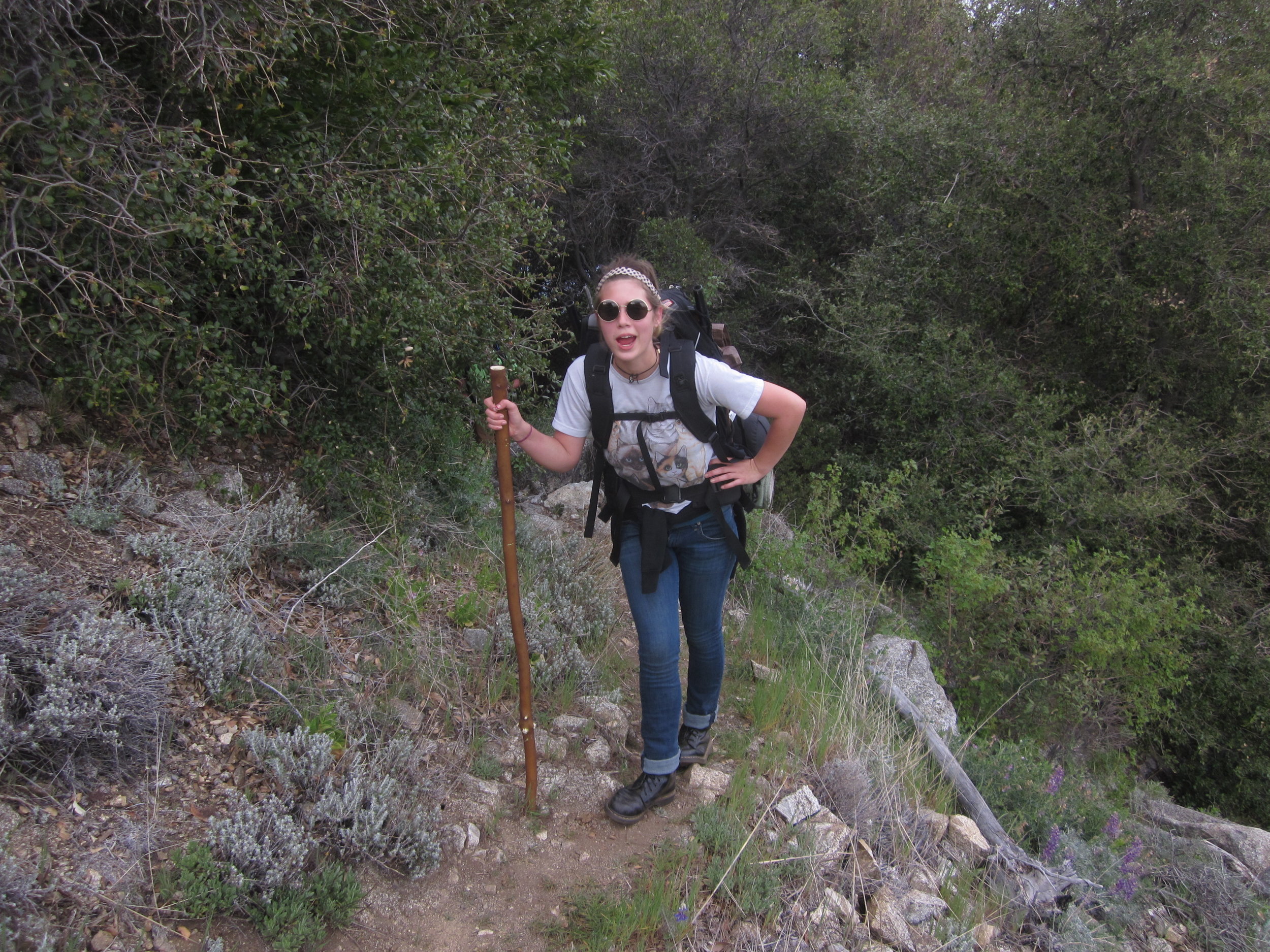 Brian King and Mountains2Sea was one of the most influential programs during my high school career. He helped me realize my potential and become my best self. When we were out in Big Sur, Brian taught me to be resourceful, using what's around me to make the journey go a little smoother. From using plants as a natural poison oak repellant to building a fire with just what's around me. He inspired me in the classroom and during work based learning to work hard and use my full potential to get the job done in the most efficient and productive way possible. Not only did he help me with my education and working hard, he also helped me to become a better person. Coaching me through though tough times with friends and family, even being the voice of reason between myself and a peer when tensions in the classroom were high. He created friendships out of enemies and helped heal previously inflicted wounds. Brian King is a father, coach, teacher, musician, surfer, friend, and much more. I'm eternally grateful for all that has done for me and the countless other students he's helped throughout the time I spent in alternative education. He continues to inspire me to be the best person I can be, months after graduation.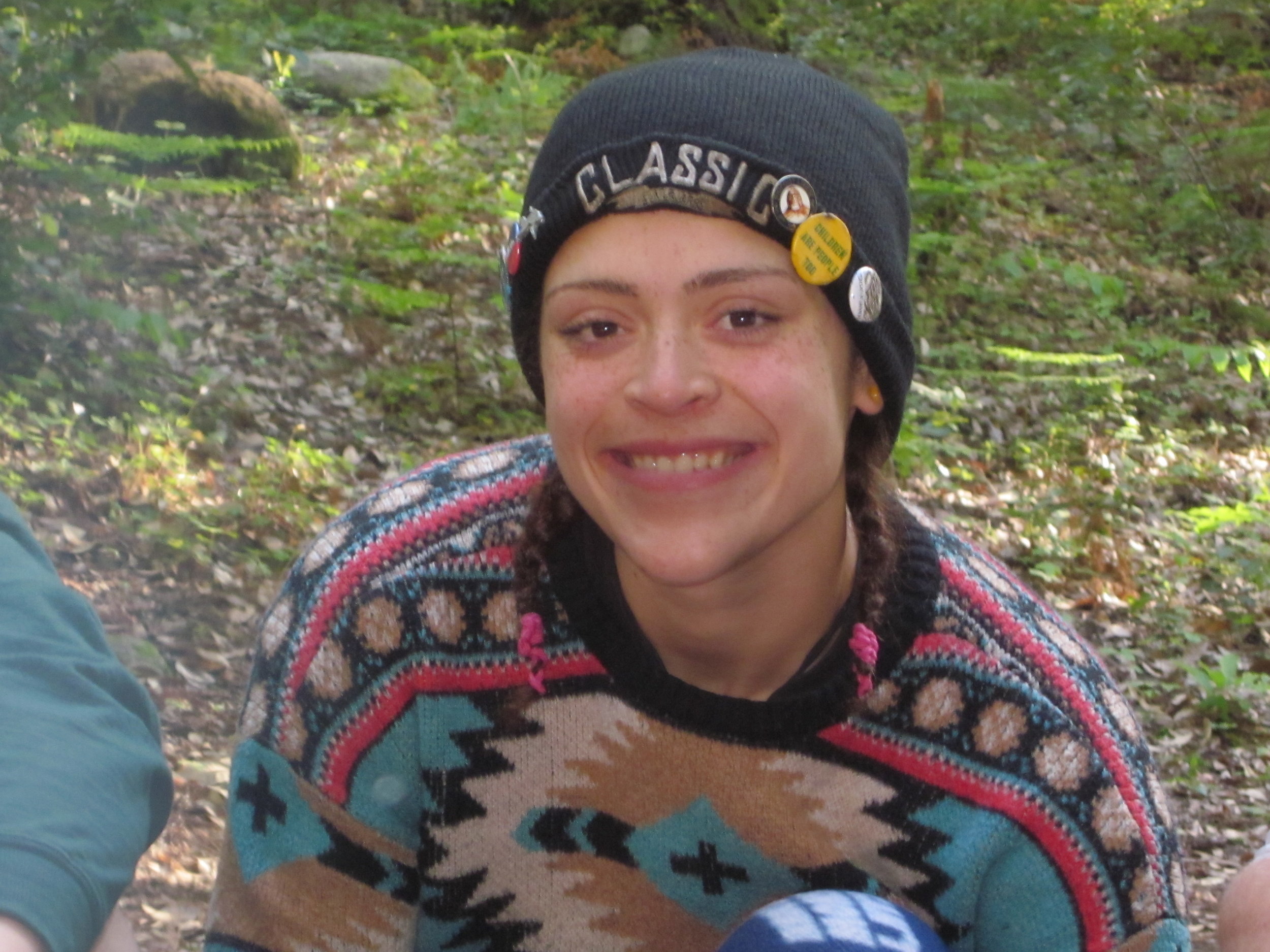 Over the years Brian has been an amazing influence to me and has impacted my life in a way that not a lot of people can. He made it so I had the opportunity to sail in the harbor of Santa Cruz and Moss Landing for the first time in my life, and the opportunity to go backpacking in Big Sur for a week. I also had the opportunity to volunteer at the Homeless Garden Project and be an intern, and eventually get a job, at a great food justice program called Food What!?, where i worked on a farm and went to places I've never been to before to help their communities. Mtns2Sea helped push me out of comfort zone and into something that I never knew I'd love doing. For the first time in my life I truly care about the great outdoors and helping preserve nature, and I have a goal for myself and my life that wouldn't be the same if it weren't for having Mtns2Sea in my life.

THANK YOU FOR EVERYTHING BRI!!!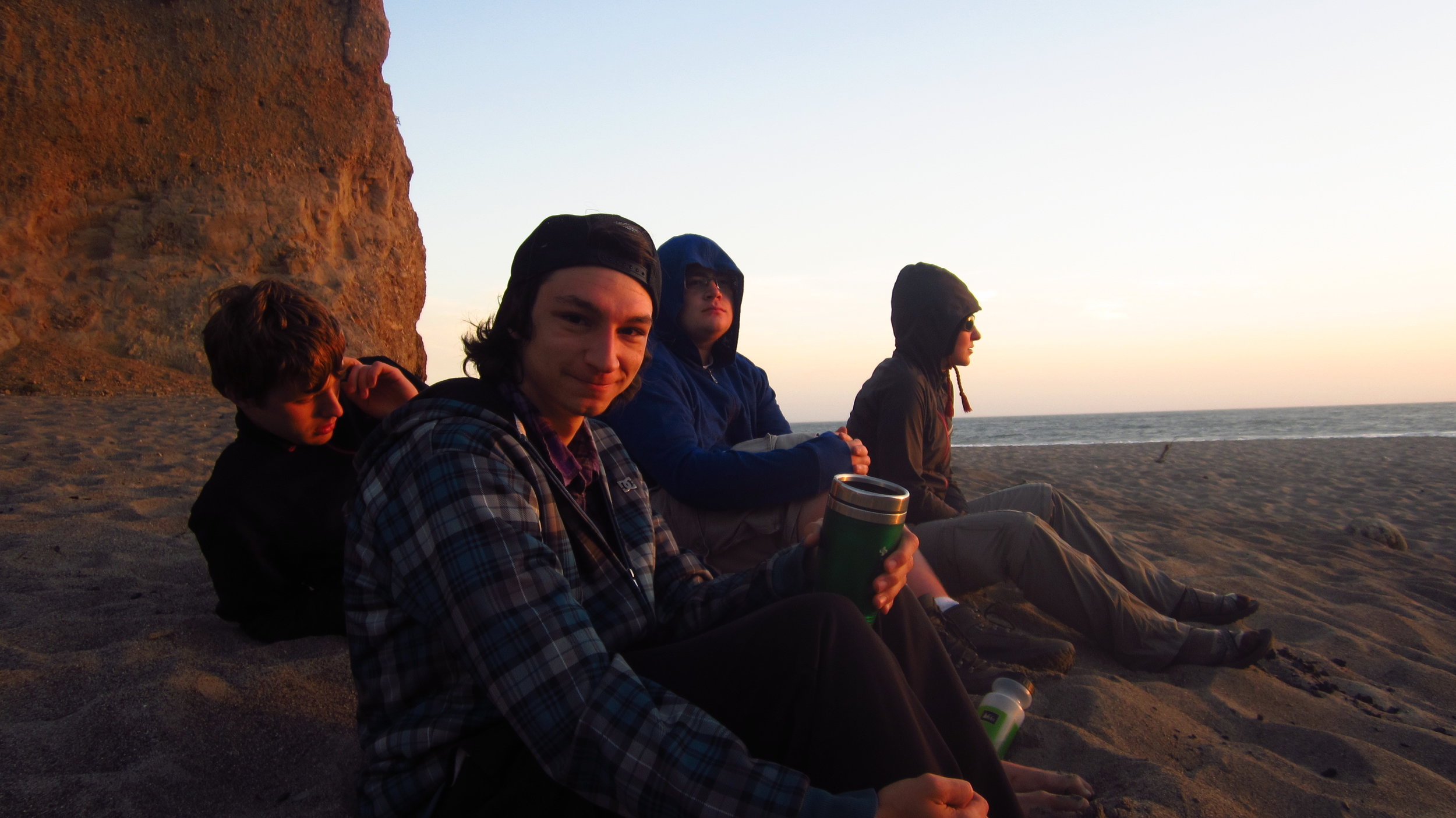 The backpacking trips and green energy concepts were very informative and eye opening. The activities had a lot of interaction and practical uses. Mtns2Sea has made me more aware of the environment and a more active conservationist.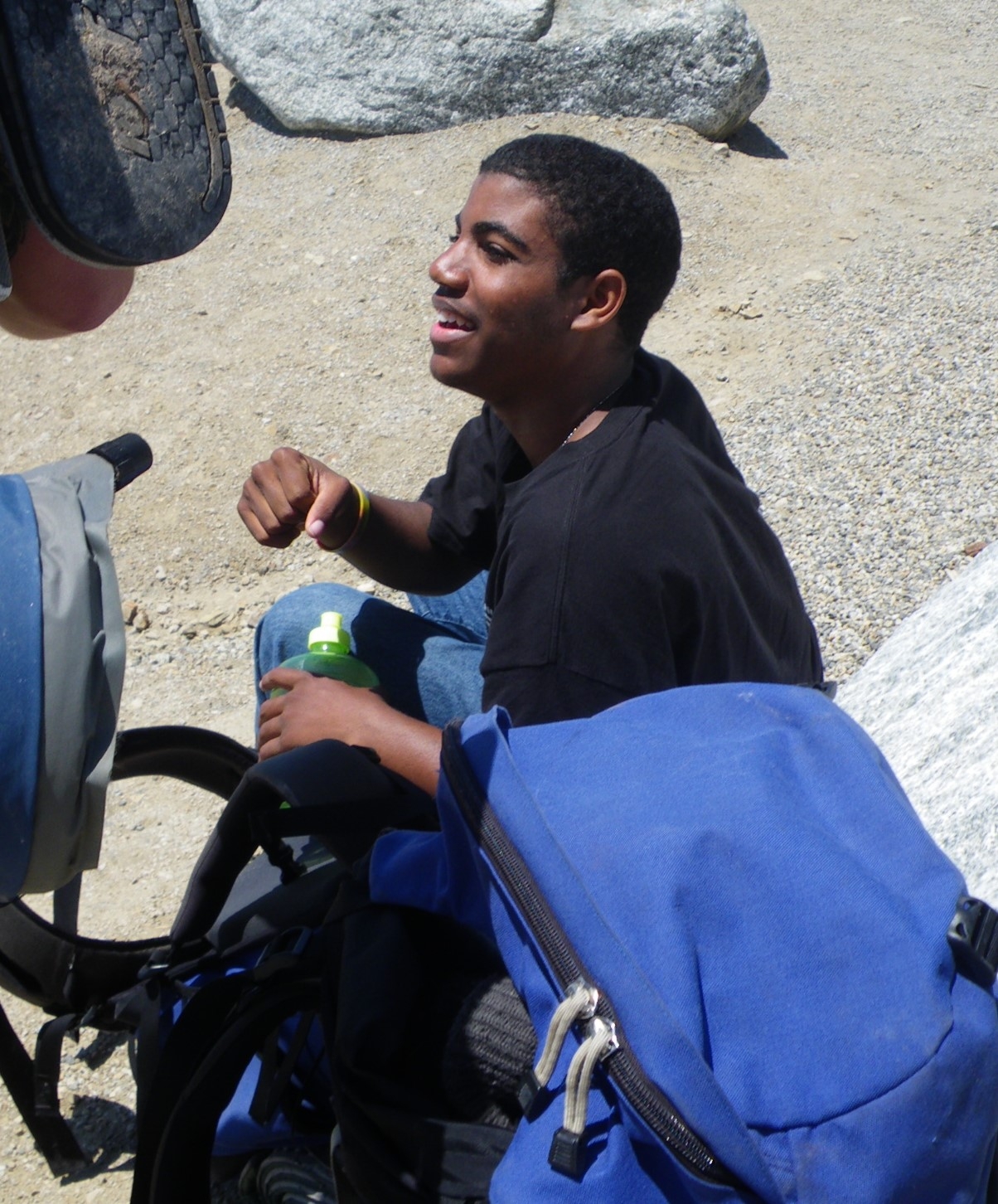 I think Brian is a great teacher to teach high school students such as myself outdoor or hands on skills. I once was taken on a exciting and fun backpacking trip for my first time with Brian and other students. He was extremely engaging, insightful and helpful for me to enjoy my first backpacking experience.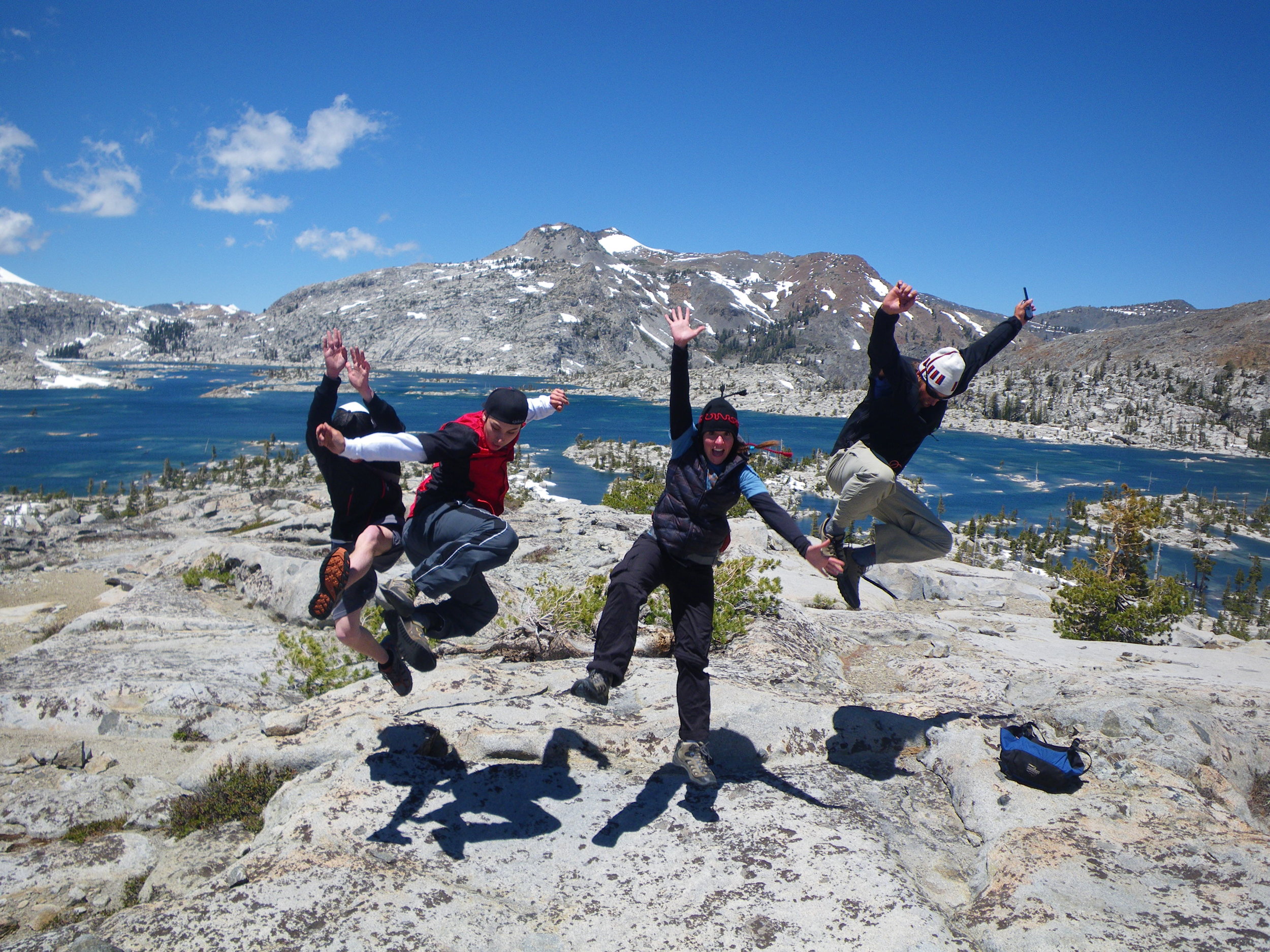 Brian treats students with the love and compassion of an family member, while holding his expectations at an attainable yet challenging height. Backpacking with him changed the way I see not only myself, but the way I see the world and my role as an educator.
Hiking up a mountain is only as enjoyable as the company one keeps, the burn in one's calves, the depth of conversation, or the peace in sharing a silent moment with another individual. I have seen students break through physical as well as emotional barriers thanks to Brian's leadership as well as the beauty of mother nature. The smiles around the campfire are authentic, and have taken even the most heavy of circumstances and eased the burden that life has the ability to put on a person.
Leaving no trace, digging a cat hole, and risk versus reward decisions are easy when following in the footsteps of a competent, thoughtful leader. Loving oneself and loving the environment was second nature by the end of a trip. Brian always modeled the power of putting the group first, and I saw thirsty students pump water with enthusiasm, only to give the first bottle away to an even more parched peer. It is small acts like this, that shape quality people, and experiencing nature with Brian is full of these moments.
Even further than backpacking, stewardship of the environment is paramount in everything that Brian plans. Whether it is removing non natives or maintaining a trail, there is always great importance placed on the why rather than just the completion of the task. It is not only the "Why" that matters to Brian, it is the "How." Caring for oneself, whether it is checking for blisters or ticks to understanding how to identify where one is on a map with a compass, is a constant undertone. This makes students and staff feel safe, cared for, and confident in their outdoor abilities.
I would not be the educator, wife, mother, or person I am today if it were not for the many experiences I had thanks to Brian King.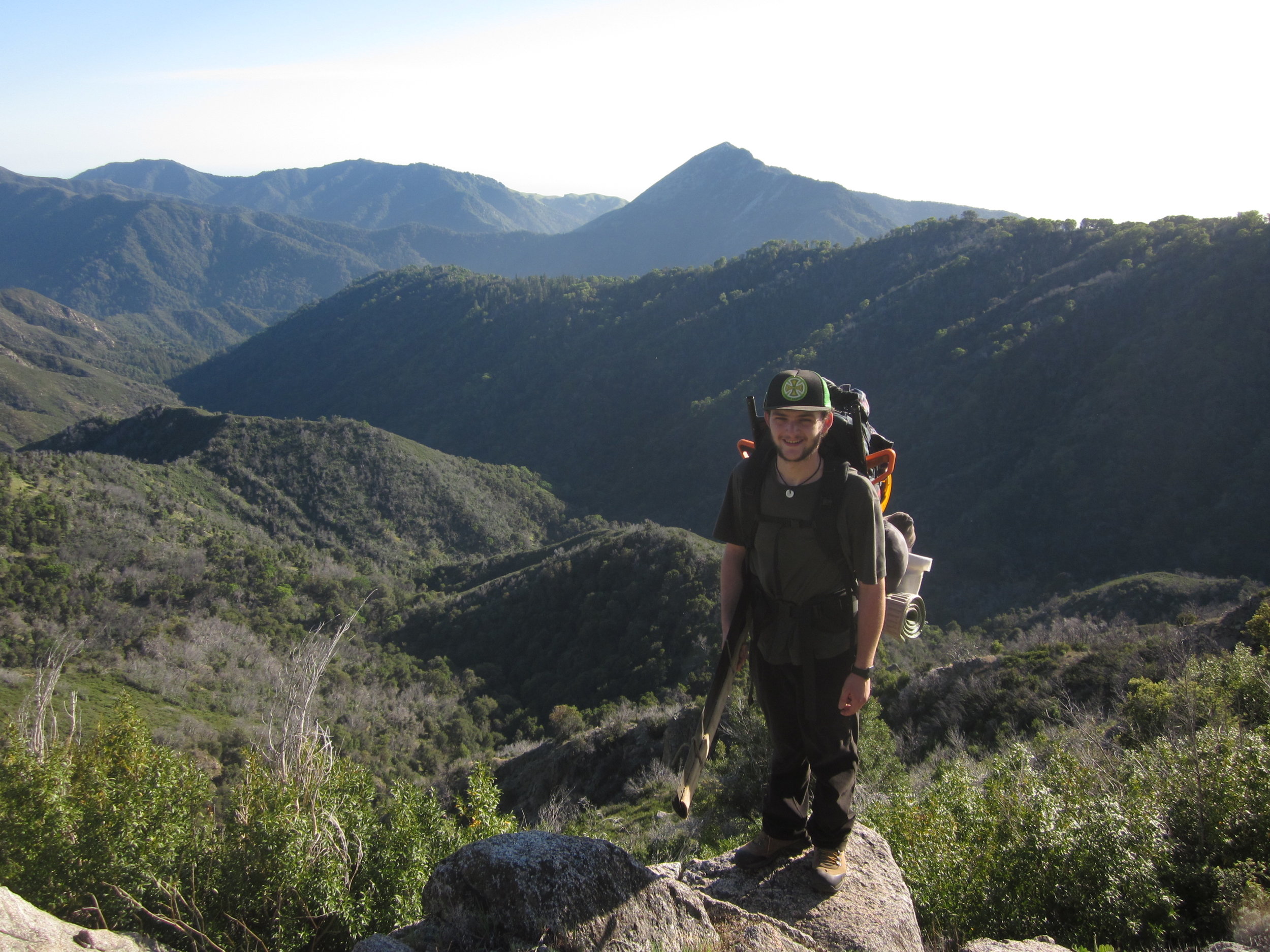 What could I say that's not already been said in one sentence, oh I've got it! Brian King, he's the guy you didn't know you needed to know in order to be better at life. Yeeeeeoooooo! Love you Bri guy!